Effective May 13, 2018, the USDA will no longer adhere to the Organic Livestock and Poultry Practices (OLPP) final rule, published Jan. 19, 2017, in the Federal Register.
The rule, a parting gift from the Obama era, requires that organic producers provide animals with daily access to the outdoors, clarifies when producers can confine animals indoors temporarily and codifies flexibility for producers to confine animals when their health, safety or well-being could be jeopardized. The rule also adds humane handling requirements for transporting livestock and poultry to sale or slaughter, clarifies humane slaughter requirements and prohibits several kinds of physical alteration, like de-beaking chickens or docking cows' tails.
The USDA announced its decision in March, stating that the rule exceeds the department's authority and that changes to the already existing organic regulations could have a negative effect on voluntary participation in the National Organic Program (NOP).
"The existing robust organic livestock and poultry regulations are effective," said the USDA marketing and regulatory program undersecretary, Greg Ibach, in a USDA news release. "The organic industry's continued growth domestically and globally shows that consumers trust the current approach that balances consumer expectations and the needs of organic producers and handlers."
As stated in the news release, USDA reports for 2017 reveal that the number of certified organic operations increased domestically by 7 percent and globally by 11 percent. Industry estimates show that organic sales in the U.S. reached almost $47 billion in 2016, reflecting an increase of almost $3.7 billion since 2015.
The decision to withdraw the final rule was reached after consideration of public comments. According to the Federal Register, the Agricultural Marketing Service (AMS), who administers the NOP, received approximately 72,000 comments regarding the proposal to withdraw the rule – 63,000 opposed the withdrawal, and approximately 50 comments were in favor of the withdrawal. Commenters opposed to the withdrawal included consumers, animal welfare and environmental organizations, and other industry-related groups. Those in favor of withdrawing the rule included organic farmers, state departments of agriculture and trace associations. Organic farmers weighed in on both sides of the issue.
The withdrawal of the OLPP rule was not met with enthusiasm on all fronts. The Organic Trade Association strongly objected to what they termed the USDA's "egregious" action, saying it will be intensifying its legal efforts to resolve the issue.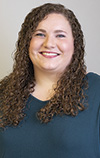 Carrie Veselka

Associate Editor
Progressive Dairyman
Before commenting on our articles, please note our Terms for Commenting.