The U.S.-Mexico-Canada Agreement (USMCA) is one step closer to ratification. On Jan. 7, the Senate Finance Committee passed the USMCA with a bipartisan vote of 25-3, putting it on the fast track to the Senate floor.
"USMCA will bring much-needed certainty and real benefits to America's farmers, workers and businesses," Finance Committee Chairman Chuck Grassley (R-Iowa) said at the start of the bill markup.
Committee members who voted against the trade agreement were Republican Sens. Pat Toomey of Pennsylvania and Bill Cassidy of Louisiana, and Democratic Sen. Sheldon Whitehouse of Rhode Island. Toomey told reporters the USMCA in its revised form will restrict free trade. Whitehouse said the agreement does not do enough to address climate issues.
The presidential hopefuls for the 2020 presidential election also weighed in on USMCA. Former Vice President Joe Biden spoke out in support of the trade deal. Sen. Elizabeth Warren (D-Massachusetts) changed her initial stance and told reporters she would support USMCA if it came to a vote in the Senate. Her presidential nomination rival Sen. Bernie Sanders (I-Vermont) is against the trade deal.
Since the initial signing of the trade agreement at the G20 summit in November 2018, the Trump administration has spent a year in negotiations with House Democrats hammering out some concerns with the provisions regarding labor conditions, environmental concerns and enforcement. The House passed a revised version of the USMCA in December 2019, leaving the Senate vote as the final step before official ratification.
Mexico ratified the original version of USMCA in June 2019 and will have to ratify the updated version. Canadian representatives have indicated they will not ratify the agreement until the U.S. fully passes it. Their Parliament resumes session in late January.
Presidential impeachment
The trade agreement could come up for a vote in the Senate before the end of January, but the timeline once again depends on House Democrats.
In addition to passing the USMCA, House Democrats impeached President Trump in December. Once the House speaker sends the articles of impeachment over to the Senate, preparations will begin for a Senate impeachment trial. If there is a delay in that process, the Senate will move forward with the USMCA vote. Senate Majority Whip John Thune (R-South Dakota) told reporters that, "If there is a gap, our members are interested in getting [the trade deal] done. And the leader wants to get that done," referring to Senate Majority Leader Mitch McConnell (R-Kentucky).
As of print deadline for this article, no impeachment trial has been called for, and the USMCA has not been voted on by the Senate.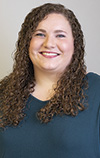 Carrie Veselka

Editor
Progressive Cattle