This year's National Cattleman's Beef Association (NCBA) Cattle Industry Convention and Tradeshow promises opportunities for education, networking and industry fellowship at the Gaylord Opryland Resort and Convention Center in Nashville, Tennessee.
The three-day event kicks off with the 28th annual Cattlemen's College on Monday, Aug. 10, which starts out with live cattle handling demonstrations and select popular "Producer's Choice" and risk management sessions. Tuesday, the morning is devoted to a rotation of sessions on a wide variety of topics including breeding and genetic selection, herd health and nutrition, sustainability, risk management and more. Table 1 shows the full spread of sessions available on Tuesday morning.
The lineup of presenters includes folks from industry groups, including King Ranch Institute for Ranch Management, Zoetis and Cargill Animal Nutrition, as well as extension specialists from Kansas, Texas, Louisiana, Kentucky, Nebraska, Georgia and more.
View the full Cattlemen's College schedule at the event website.
The NCBA Trade Show opens Tuesday afternoon following the general session and features more than 350 exhibiting companies and more than 7 acres of displays. The show floor will have the latest in equipment, trucks, fencing supplies, technology, pharmaceuticals, eartags, feed supplements and more. Tradeshow goers will also be provided with valuable opportunities to learn about cattle care and handling techniques, with sessions like Chutes and Scales, cattle handling demonstrations and Learning Lounges.
The CattleFax 2021 U.S. and Global Protein and Grain Outlook Seminar will take place Wednesday morning. During this session, CattleFax CEO Randy Blanch will present the supply, demand and price outlook for cattle, beef and competing proteins for the balance of 2021 as well as a peek into what 2022 may hold. Dr. Art Douglas will be discussing the evolving weather patterns that will be affecting cattlemen everywhere. This session will have an emphasis on grain and energy markets, international trade and how a changing economy could affect cattle and beef markets in the year ahead.
The general session on Thursday morning – Sustainability: Opportunity, or a Bunch of Bull? – will provide insight on multiple sides of sustainability with a panel discussion of industry experts: what consumers think, what the science says, the pressures our customers are feeling and whether sustainability could be the cattle industry's greatest opportunity. The presenters: Shawn Darcy, senior director of market research, NCBA; Jason Sawyer, King Ranch Institute of Ranch Management; and Marty Smith, president, NCBA. The panelists: Kristine Young, Darden Restaurants; Kyle Kinnard, Sam's Club; and David Norton, Sysco.
The opening general session features Kix Brooks of chart-topping country music duo Brooks and Dunn fame. The closing general session features former NFL player and current-day farmer and community advocate, Jason Brown. Brown's 1,000-acre farm in North Carolina has hosted several community events and collaborated with many faith and service organizations, and has distributed one million pounds of produce to local food pantries and churches.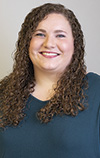 Carrie Veselka

Editor
Progressive Cattle