While the partial government shutdown remains in force, market reports are no longer happening, but some market experts are able to give some insight as to what 2019 might have in store for the U.S. cattle market.
In a Jan. 10 webinar, Oklahoma State University Extension Livestock Marketing Specialist Derrell Peel described the U.S. cattle markets as a case of "so far, so good." He said cattle markets performed well over the last 18 months.
"We've had increased demand, both domestic and international, that has absorbed this increase in production and kept these prices pretty flat, but that's pretty good given the amount of increase we've had in supplies."
Peel says the cattle market is in stable condition with a good balance between production and demand. He said the biggest concerns for the U.S. market are the outside factors.
"There's lots of uncertainty out there and a lot of potential for things to come in and shock these markets," he said. "The U.S. economy has been very strong up to this point, but there's also some signs that it's a little bit fragile right now. There are some threats out there, or potential threats – I don't know that anything is inevitable at this point – but certainly there is some potential for things to change externally that could come back, probably through the demand side, and affect these cattle markets, so that's probably what we're keeping an eye on in terms of what we're looking at going forward, and there's a lot of volatility associated with all of that that we're going to have to keep an eye on."
U.S. herd growth plateauing in 2019
Peel said the U.S. cattle inventory is reaching a plateau after being in expansion mode for the last few years, with total herd inventory numbers showing a less than 1 percent increase. "We're probably at or very near a peak in the cow herd numbers, and I don't see us going into liquidation – there's not any real incentives or any negative factors that would push us into liquidation." He said producers could find themselves in maintenance mode, as far as expansion or rebuilding is concerned, going into 2019.
"If we could see these export markets take off in the next couple years and we get some of this political turmoil out of the way, then we might actually be in a position where we could actually see some rebuilding or additional expansion that could kick back in at some point," he said. "It's a 'wait and see' over the next 12 to 18 months to see how that plays out."
The law of Chinese markets
China is a strong, emerging global market in terms of beef imports. If the U.S. regains China as an importer of beef products, it would make a big difference in the U.S. export market.
"From not being a player at all seven or eight years ago, now China has grown very rapidly in terms of becoming the number two beef importer," Peel said. "This is the law of Chinese markets: 'Any number times 1.4 billion is a big number.' Per capita consumption hasn't necessarily gone up by a huge amount, but 1 or 2 pounds times 1.4 billion Chinese people, if that's the average growth in per capita consumption, that's a lot of beef. Even a small percentage of that market is going to be a pretty big deal."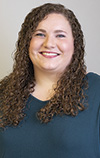 Carrie Veselka

Editor
Progressive Cattleman
Before commenting on our articles, please note our Terms for Commenting.