Cool-season grass production in August is often reduced by about 50 percent of the forage yield in May due to increased temperatures and reduced moisture.
This forage reduction can create stress on the lactating cow, suppressing milk production and subsequent calf weaning weights as well as reducing cow body condition score, impacting its reproductive success. In addition to stress on the cow herd, the summer slump can affect long-term forage quality if not managed carefully.
It's important to remember plant leaf area aboveground is directly correlated to the root structure below ground. Thus, if minimal plant material is present, minimal root mass exists, exposing the soil to erosion, increasing the time of regrowth and ultimately limiting plant yield the following year.
Avoiding overgrazing, especially during drought conditions, is crucial to avoid long-term setbacks in forage production and yield.
During times of limited forage supply, supplementation of grain or grain-based co-products can improve performance and help extend the grazing season. As a general rule of thumb, feeding a supplement at 0.5 percent of bodyweight decreases forage intake.
While there is, to some extent, decreased fiber digestion when corn is supplemented, economics may dictate that the added protein and energy from corn outweighs the reduced forage digestion. Feeding low-starch feeds such as distillers grains or soyhulls have the advantage of reducing starch impact on fiber digestion and often can be a more economical protein source.
In instances of excessive forage shortage, early weaning of calves (weaned prior to 180 days old) should be considered as a method to reduce nutrient requirements of the female and reduce grazing pressure.
Removal of the calf can decrease cow intake by as much as 25 percent and provides an opportunity for the female to recover body condition score prior to entering the winter. First-calf females should be the first group to consider early weaning, since these 2-year-olds are still growing themselves and have the highest nutrient requirements of the cow herd.
From the calf perspective, successful early weaning requires more labor, excellent management skills and a solid nutrition program. Facilities such as bunk and water height may need to be altered for young calves.
However, if managed successfully, early weaned calves are often more feed-efficient in the feedlot compared to normal weaned calves or yearling cattle. If you are considering early weaning this year, work with your local beef extension specialist and herd veterinarian to develop a management plan.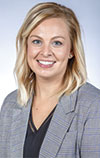 Erika Lundy

Extension Beef Program Specialist - Iowa Beef Center
Iowa State University
Before commenting on our articles, please note our Terms for Commenting.