Cow nutrition during pre-calving and the 100 days post-calving is the single-most important factor in producing a healthy calf.
There are many new and innovative techniques available to increase the chances of producing a healthy calf and successfully rebreeding the cow, with nutrition at the top of the list. In my experiences working with cow-calf producers throughout the U.S. and the world, I still see a lot of producers feeding their cows the same way their dad did and his dad did before him.
Looking back 30 to 40 years ago, the average cow weighed 900 to 1,000 pounds. Today, cows average 1,200 pounds to up to 1,400 pounds. As cow genetics keep getting better, the nutritional needs of today's cows and calves also need to improve to help them achieve their true genetic potential.
While there is no one-size-fits-all nutritional guide for every cow, there are general guidelines cow-calf producers should adhere to regarding how much protein, energy, minerals and other nutrients a cow and calf should receive to satisfy their basic nutritional needs and fulfill their genetic potential.
For example, during spring or fall calving, a cow's body condition and genetics, available feedstuffs and even the weather are all factors to consider when determining a cow's nutritional needs. The old saying, "All a cow needs is hay, stones, bones and salt," might still work for some, but what results can cow-calf producers expect to achieve with that kind of outdated diet?
Consider a 100-cow herd with a 90 percent calf crop. If 10 percent of the calves are born 42 days after the rest, and assuming the calves gain 2 pounds every day, that equals 84 pounds per calf on 10 calves at $1 per pound; the total is $840. While this amount doesn't seem huge, cow-calf producers must consider the cost of maintaining 10 cows for a year that have lost their calves and won't produce another one until next year. It costs approximately $1.50 per day to keep a cow, or $547.50 a year per cow.
For 10 cows, that is a whopping $5,475 per year. The cost of maintaining healthy calves by comparison is much less than maintaining cows without surviving calves.
Based on this scenario, there are 10 cows that are going to be late again (unless culled) next year, plus another 10. So what can a cow-calf producer do to improve those numbers? A good mineral program is a must. Trace minerals are very important to a cow's overall health, reproduction, hoof health and immune response, among other benefits. Feeding cows proteinated trace minerals 60 days pre-calving and 100 days post-calving has been proven to not only help produce a healthy, strong calf but to also increase the onset of estrus and successful breeding.
Using a loose salt to control consumption of the minerals is recommended. (Reduce the amount of salt when cows are not eating enough minerals and increase the amount of salt when they are eating too much.)
Supplementing some type of protein will help cows digest poorer-quality forages better. Protein tubs, blocks, dried distillers grains (DDGs) or protein pellets are recommended, but producers will need to ensure the protein is readily available and consumption can be controlled.
Forages are the main component in a cow's diet. A 1,200-pound cow requires about 25 to 35 pounds of dry matter per day. Producers are encouraged to have their forages tested regularly for nutritional value so they can budget for nutritional supplements that may be lacking.
When it comes to the health of a calf, I am always amazed when a calf worth $400 to $600 becomes ill and producers spare no expense to try to keep it alive, but when a calf is worth less, producers get more frugal. When calves are worth less, that is the time for producers to pay up to save every single one and help spread the costs out. A cow's milk is always the best nutritional option for calves, but sometimes nutritional supplements are the best option for keeping calves healthy.
Colostrum replacements and supplements, milk replacers, drenches and pastes are viable nutritional options for weak calves. Pastes have been around for years but are mainly thought of as a last-ditch effort to save a calf. Pastes can provide many benefits, no matter the health of the calf, including vitamins, prebiotics and yeast.
When given at birth, weaning and times of stress, these products can offer the calf a boost of energy to help get the gut working and to stimulate appetite. Pastes usually come in easy-to-use 30- to 100-gram syringes.
The way cows and calves are bred and raised is evolving every day, but when it comes to keeping them healthy, thriving and growing to their full genetic potential, nutrition is the most important consideration every time. Without appropriate nutrition, all other efforts are futile. Just as cows have genetically evolved through the decades, so should their diets.
Giving cows the appropriate nutrients they need pre- and post-calving will give them the best odds of producing a healthy calf year after year – the ultimate goal of every cow-calf producer.
PHOTO: Knowing the broad spectrum of nutritional supplements for cows and calves can be key to building herd profitability. Photo courtesy of Brookside Agra.
Tim Nelson is responsible for developing and managing new and existing customers for Brookside Agra throughout North America, South America and Europe, and has more than 30 years of industry experience, including 20 years in animal nutrition sales, research and product development.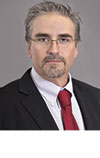 Tim Nelson

Vice President - Animal Health and Nutrition Sales
Brookside Agra Nutrition