Planning can make the difference with most things in life. When talking farm succession, planning will determine if you keep the farm in the family or just sell it, cease operation and take the money. Taking the money is not always the wrong answer, especially when there is no family member willing to continue the operation.
The willingness usually starts very early in the process – not something you just wake up and decide to do. However, even though people may be willing, without careful planning, succession is often impossible. Here are 10 things you should consider as you contemplate succession.
1. Realize you are mortal. You won't live forever, and if you want your son or daughter to take over the operation, you must make room. This process is usually easier while you're still alive and well. Senility or incapacitation makes this process much more difficult. Procrastination doesn't help either; you could die tomorrow with no plan in place.
2. Is your operation worth having? Make sure your operation is managed in a way that would be desired. The goal should be to leave the next generation with a chance to be successful and profitable. Don't saddle your children with something that is already in trouble. Be honest and forthright regarding finances.
3. Size does matter. Bringing in the next generation will require an additional $70,000 to $100,000 of net income to support just one additional family. Much of the stress on family relationships stems from insufficient income to support both the families and the operation as a whole. In order to generate enough additional income, most operations will need to expand or start a new enterprise.
4. Outside experience is paramount. Require the newbies to get a perspective outside of the homeplace. This could include school, working for someone else for three to five years or a combination of both. Not only will this help them decide whether or not to return, but it will also help them realize they can be successful on their own, and they will be more likely to be successful on your operation. You don't want them to come back home because it's the only option.
5. Bring something to the table. Don't let them come back without something to offer. The new generation will be much more vested if they know the business needs their contribution. This could include education and/or work experience in a related field, it could mean a skill they developed while working for another operation or business, or it could mean money – to buy another piece of property or the willingness to buy into the operation. One family requires perspective owners to buy in with five years of regular labor to ensure the commitment to the operation. The sky is really the limit here as to what they can bring – but they must bring something.
6. Hand over a rein – not the whole horse yet. Let them experience what it is like to make decisions, both good and bad. Two different strategies are to lease some acreage to them or allow them to manage an enterprise. Let them make all the decisions. That doesn't mean they can't ask your opinion, but the decision is theirs. Stay out of their way and see how they do. The hope is they come out of this experience with confidence and a greater ability to make decisions, or they may come out of this exercise not wanting to be the boss. It's better to learn this now rather than after they control the whole enchilada.
7. Team up for decisions. As soon as you decide the next generation is going to take over, they must be included in all of the farm and ranch decisions or discussions. Seeing the world from different perspectives can be valuable in making decisions that affect the operation as a whole. This allows the new generation to take ownership of decisions and helps them integrate into management. The management team needs to be in agreement before moving on. Find common ground and then work forward. Many operations leap to the grandson taking over because Grandpa couldn't ever trust his son to manage the ranch. Grandpa never saw his son as more than the hired hand.
8. Consider the siblings. Find a way to keep family relationships strong. To most families, being able to sit down together for Thanksgiving dinner is more important than the succession. This could ultimately mean the successor may have to purchase the operation and make payments to the estate from which they will all get a share. Life insurance is often used to help other members have an inheritance without selling out. The point is, it takes planning for this to take place. This is so much easier to accomplish if the plan is made earlier rather than later.
9. Consider the in/out-laws. While there are no guarantees that marriages will last, don't allow the in/out-law to own the operation due to a divorce or death. This is not a risk that can be totally eliminated, but consideration can be given to ensure the succession of the operation. Steps must be taken to ensure that the divorce/death does not split up the operation. This can be accomplished in many ways; including using the correct business structure, the use of buy-sell agreements or a prenuptial agreement. This consideration is just as critical for the parents as well as the children. There have been instances where the father died and the mother remarried, and the stepfather's children ended up with the ranch.
10. Lifestyles of the old and new. Remember that each generation may have different values when it comes to work. Many farmers and ranchers define themselves by the work they do. While the older generation may enjoy working 16 hours a day, the new family may consider this to be excessive. These differences may require added understanding and patience and realizing that extremes in any direction are probably not very effective. Each family is unique and will have unique wants and needs that will have to be met. This is part of being a family and part of running a family business.
"When you fail to plan, you plan to fail." This cliché demonstrates the urgency of building a plan as the basis of farm or ranch succession to the next generation. Succession plans require honest communication, honest expression of feelings and a lot of trust. The plans will require the help of professionals to write a document that describes your particular situation.
There is no cookie-cutter template that will work for everyone. The most difficult part of this exercise is getting started. Once the door is open, most families are excited to see it developed. This plan needs to be initiated by the parents – it is their plan and their responsibility to start the conversation. Git'er done!
PHOTO: Thinkstock photo.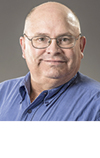 Joel Packham

Extension Educator – Cassia County
University of Idaho
Before commenting on our articles, please note our Terms for Commenting.