Over the past half-century, there has been an unfortunate shift in the average American's connection with the production of the food they consume.
Need evidence of this disconnect? Look no further than the purported environmental impact discussions involving – wait for it – cow farts. The fermentation abilities of the bovine animal have caught the attention of Netflix, politicians and even fast-food restaurants. This past summer, Burger King released a viral commercial focused on reducing methane emissions from cattle. The ad begins:
"When cows fart and burp and splatter, well it ain't no laughing matter, they're releasing methane every time they do."
As a fast-food chain that has placed an emphasis on making sure its consumers "have it their way," it is clear Burger King's ad was an attempt to cater to an audience that seems to think "cow farts" are an issue. The ad generated quite a bit of controversy (and was later pulled). However, the irony is: The recent interest in reducing methane is not novel.
For decades, cattle producers across the nation have been taking steps to reduce methane in order to improve performance – a win for both the producer and the environment. Whether it's by using ionophores or growth implants, or improving manure management practices, the cattle industry has been and continues to make strides to improve how it converts low-quality foodstuffs into high-quality protein, including reducing its environmental footprint.
Regardless of this positive reality, the scrutiny regarding production agriculture will likely continue. The cattle industry has historically enjoyed exemptions under numerous federal environmental regulations regarding air emissions. There is no question that it is much easier to measure emissions coming out of a smokestack of an industrial plant than off a lagoon at a feedlot. And while currently exempt, the ag industry is not immune from potential future regulations.
One example of this is the recent fray ag had with the federal statutes known as CERCLA and EPCRA. Sections of the Comprehensive Environmental Response, Compensation and Liability Act (CERCLA) and the Emergency Planning and Community Right-to-Know Act (EPCRA) both require reporting whenever a certain quantity of a hazardous substance is released into the environment. The EPA has classified both ammonia and hydrogen sulfide (substances released from ag operations) as hazardous or reportable substances under both CERCLA and EPCRA. In 2008, the EPA exempted air emissions from animal waste under both statutes.
Environmental groups filed a lawsuit shortly thereafter to reverse the exemption and, in 2017, the D.C. Circuit Court of Appeals ultimately sided with the environmental groups. The court's order was stayed following the decision, and Congress and the EPA took actions during this time period that prevented ag operations from having to comply with both statutes. In March 2018, the Fair Agriculture Reporting Method Act, part of the Omnibus Bill signed by President Trump, amended CERCLA to exempt air emissions from animal waste from reporting under CERCLA. In June 2019, the EPA issued a final rule that amended the emergency release notification regulations under EPCRA to add a reporting exemption for air emissions from animal waste at farms.
Greenhouse gas (GHG) regulation is another area of the potential intersection of air emission regulation and agriculture. Since 2011, the Greenhouse Gas Reporting Program has required that certain industries report their emissions of GHG to the EPA annually. Among the categories of sources covered by this rule, certain manure managements systems, including feedlots and dairies, are listed. However, since the promulgation of this rule, Congress has prevented the EPA from using funds to implement mandatory GHG reporting by manure management facilities, meaning ag operations are not currently required to report their GHG emissions.
While air emissions from animal agriculture remain exempt under federal law, with a new administration and future changes in the makeup of state and federal legislatures, the risk that these current exemptions enjoyed may end is not outside the question. The importance of Congress and the EPA in making these regulatory decisions cannot be overstated. Now more than ever, those in production agriculture need to ensure they (not fast-food chains) are providing the narrative regarding the good things happening in American agriculture today.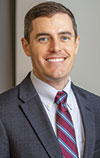 Kyle Weldon

Associate Attorney
Harris, Finley & Bogle, P.C.