When hiring a family member to return to the family farm after high school or college, we need to be very clear about our expectations, our justification for bringing them on as a full-time employee and the criteria for consideration.
Avoiding this process can lead to dissatisfaction, misunderstandings, poor performance, emotional turmoil and a host of other unfortunate consequences.
Professionally run family businesses establish clear, non-negotiable criteria for joining the family operation. Some of the rules we typically include in this list would be:
Working for an operation not owned by a member of your family for at least two years


Having a college education – or at least some post-high school education – in a related field that applies directly to the potential job duties


The position is necessary. (We do not "create" positions for family members.)


Having a good relationship with the rest of the family (i.e., bringing in this individual will not reignite or create tension with other family members currently involved in the operation.)


The family member must go through an interview for the open position that may – and should – include qualified non-family members competing for the same position.


Having a unique skill or ability the operation can utilize
In addition to these rules, professionally run businesses also have expectations for day-to-day interactions and decisions. Some of these expectations might include:
Having a proven willingness to accept change and transitions


Willingly accepts the established boundaries of acceptable behavior


Accepting of appropriate levels of criticism and correction


Respectful of authority, follows through on assignments and is accountable for their actions regardless of the outcome


Displays an ability to speak openly about personal and business concerns


Realizes they are measured by the results they produce, not by their good intentions


Accepts responsibility for their own personal and professional development, desiring to be the best in their area of responsibility


Seeks what is best for the operation both short-term and longer-term, rather than their personal agenda


Realizes and accepts any family member can be fired just like any other employee
The operations I work with that have consistently utilized these rules have less turnover, more productive work environments, fewer conflicts and generally have more effective management processes. Those who are hired into these family operations know they had to earn the position and take greater pride in their role.
Non-family employees in these operations are more prone to accept them as equals because they know they didn't get their job by the simple default of having the correct last name.
I am often asked, "What if we (parents) feel it is best for our child to be back on the farm right away, and we'll work out things as we go? Can't we make some exceptions to these rules?" My response to them is: These are rules the best family operations use.
I didn't make them up; these operations established them because they are very effective at creating the most productive and satisfying work environment, the least amount of emotional turmoil and developing the next generation in preparation for their turn at leadership.
If they still want to make an exception, they need to do their best to make up for the lack of development, professionalism and basic skills these criteria are intended to provide and ensure. Their expectations for this family member must be very high from the start and a path of development established and agreed to by all parties prior to hiring.
The family member must show clear willingness to grow at a rapid pace simply to catch up to unacquired skills the previous list provides and accept personal responsibility to meet these criteria.
There are other considerations crucial to the success of the business relationship among these family members. When speaking with college classes about returning to the family business, we discuss some key questions they need to personally consider prior to working with their family. Some of those questions include:
What are my personal goals and my professional goals?


Do my personal and professional goals mesh with the business's goals, and does the business have the potential to meet my lifestyle goals?


Does the family business have more to offer than the other careers available to me – both short-term and long-term?


Can the members of my family work together and resolve conflicts when they arise?


Have the other family members allowed me to grow during my college years? Do they ask my opinion and show interest in what I've learned?


Has the business stayed with the times or grown over the last several years, and do the current decision-makers make good business decisions?
We don't quit there. We also discuss a list of questions they need to have answered by the current members of the family operation. Some of these include:
What do you think this business will be like 10 years from now?


What do you envision a typical day will be like for me if I return?


What areas will I have complete control over within the first year?


How will my role change over the next five years?


How will we communicate with each other and make key decisions?


What are the limits of the information that will be shared with me?
On a final, practical note: If your mom is still cooking most of your meals, doing your laundry and cleaning up after you in any way, you aren't partner material … at least not yet.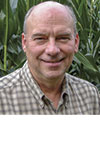 Don Tyler

Founder
Tyler & Associates Management Coaching
Before commenting on our articles, please note our Terms for Commenting.