A few years ago, on Christmas Day, I had been out in the woodshop early in the morning finishing up some last-minute gifts. For those of you thinking I'm a procrastinator, I'm not.
It's just that we have 11 grandkids and we're always thinking of last-minute things they would like. (That's my story and I'm sticking to it. …) At any rate, it was midmorning on Christmas Day, and after I finished up in the woodshop, I headed upstairs to get cleaned up. On my way down the stairs, I could hear my three sons, all in their mid-30s at the time, talking about different tools in the woodshop.
Not only were they admiring particular items, but they were also saying what they'd like to have – eventually. As I stepped onto the landing at the bottom of the stairs, I hesitantly said out loud, "Did I just die? I'm actually here, aren't I? You can actually see me, can't you?" With a loud laugh from the living room, all my sons and their wives confirmed I was still part of the living.
Our jovial discussion allowed us to talk openly about the fact they will most likely outlive their mother and father, and eventually we will have to make decisions about a lot of items. We fully intend to make those decisions as easy as possible, but regardless of how we make those plans, they will still be left with a few of our old things to distribute, donate or discard.
I share this story with clients as a way to introduce the topic of "letting stuff go." For some individuals, contemplating the end of their life is emotionally difficult, so even the slightest mention of the disposition of their personal things is too much for them to handle.
There is an interesting phenomenon occurring now at antique and collectible shops. In the past, they had to search far and wide for certain record albums, figurines, baseball card sets, stamps, dinnerware, furniture and other collectibles – but now, many of them are coming in to their shops. The value of these items is going down because what was once deemed rare is now more commonplace. It seems baby boomers have been holding on to many more of these items than anyone knew, and when their kids go to sell them, they have limited value.
It seems that what they were certain would continue to increase in price was not nearly as rare and valuable as expected. Similarly, items that have sentimental significance to us may not mean anything to someone else, even our family members. That's the real lesson here. We can't expect others to embrace our emotional ties to certain items. Most of them are our memories, not theirs.
Keep in mind, they probably have a personal connection with some things we wouldn't consider. If a grandfather lets his grandson pick whatever he wants from his arrowhead collection, he may not choose the most valuable or rare artifact in the showcase. He might simply want the first one he remembers finding on his own, walking down the farm lane with Granddad after a spring rain. A daughter or granddaughter may not want the vintage china and silverware set Grandma held such a fondness for. They may prefer to have the old measuring cup that was used to prepare thousands of dinner rolls, pies, cookies and loaves of bread they enjoyed making with Grandma.
Take stock
With the new year ahead, perhaps it's time to take stock of what we have laying around that possesses great sentimental value to us but probably no one else. That old tractor we keep saying we're going to restore, but it's been sitting out back in the weeds for two decades. Perhaps there's a pile of old milker equipment used 30 years ago that still occupies some valuable storage space in the back of the machine shed. Maybe there are boxes of old cattle tools like bolus guns, syringes and dehorners that haven't been used for ages and have no value – and yet we can't seem to let them go. Maybe it's time.
To be clear, I'm not talking about the well-curated set of seed corn hats, the toy tractor collection, the belt buckles or antique tools that have been immaculately maintained and fill the walls and shelves of the farm office. All of these have their own stories, which have been told many times, and deserve to have someone keep those stories alive for several more generations. It's the old things we're holding onto for our own personal, sentimental reasons that may not resonate with anyone else. It's our personal memory, not theirs, and we can't expect them to have the same appreciation for something we didn't take the time to restore or maintain. That may sound hard to hear, but perhaps it's time to have some heart-to-heart conversations about what the next generation finds valuable and determine a final disposition of what's left.
This is not a one-time meeting where you make all these decisions in an afternoon. It is a series of discussions, many of them one-on-one with individual family members, which allow us to get a sense of their personal interests. From there, we can make some personal decisions and communicate those preferences in a timely and appropriate way.
One technique that can help us make these difficult choices is to imagine how someone outside of the family might get more use from the item, or what could be done with the space created, and how everyone benefits from these decisions being finalized. These discussions can be wonderful ways to share stories again and teach them to the next generation – and they will likely have the greatest value of all.
Leave them a legacy, not a burden.
Don Tyler is owner of Tyler & Associates Executive and Management Coaching. For more information about this topic or as a trainer/speaker, he can be reached at (765) 490-0353, email Don Tyler or through his website at Tyler & Associates.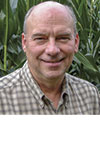 Don Tyler

Owner
Tyler & Associates Executive and Management Coaching