With a new year ahead, many producers will take time to reflect on what worked for them last year and what needs to change in 2022. The new year serves as a natural ending of one chapter and the beginning of a new chapter.
New Year's resolutions often include becoming better organized, working more efficiently to create time for other activities and making better business decisions to improve the bottom line.
However, turning those goals into actionable items can often be a challenge due to the lack of having specific to-do items. Here are a few steps to start.
Gather up and organize all your records into one place
It's hard to see the complete picture with records scattered around the office, phone, truck dashboard, barn, shirt pocket and more. Papers can be damaged with the elements, notes can get lost, calving books can fall into a water trough – and the list goes on.
The pain from having disorganized records only increases when others on the ranch need access to some of this information and can't easily find answers to their questions. Having all your records in one place begins the process of organizing your operation.
Consider electronic records over paper
Many producers find a software or app designed specifically for cattle records provides the best record-keeping solution because these systems are designed specifically for the data and processes of the cattle business. Some smaller operations and those only keeping a few pieces of data may start with a basic spreadsheet.
A word of caution about paper-based record-keeping systems: They can quickly become messy and out of date, not to mention they are not easily accessible by multiple users at once.
Evaluate hardware and technology needs
A new year often means trying new ideas. As technology has advanced and prices have come down, now might be a good time to consider starting the new year with new equipment. A cellular-based tablet for viewing and updating information in the field can be a real benefit, offering a larger screen than a mobile phone and greater portability than a laptop.
In addition to mobile technology, producers are increasingly leveraging livestock-specific technology. Digital weigh scales, especially when installed under a chute or in an alley, make it easy to collect weights any time an animal goes through the chute. RFID technology, including RFID handheld readers and RFID eartags, can help increase efficiency when working cattle. Combining the two enables you to wirelessly scan an animal's RFID tag, send the tag to the weigh scale indicator and have the weight automatically recorded and associated with that animal's RFID number. From there, it's just a matter of importing the spreadsheet from your scales into your record-keeping system.
Make a plan to keep your records updated
The biggest challenge to successful record-keeping is ensuring you keep your records up to date. It's easy to fall behind. When you get behind, you quickly get further behind.
To avoid getting behind, enter calvings either as you check them in the field or batches every few days. Enter working activities such as vaccinations, pregnancy checking and weighing at the end of the day. Leverage digital weigh scales to collect, save and export the weights directly to your record-keeping system. Making it easier to update your records ensures you have accurate and timely information when you need it.
Talk accounting management and tax planning with your CPA
Tax time is a busy time of the year for most CPAs. Instead of finding yourself in a crunch trying to gather information up at the last minute, take some time to visit with your CPA at the first of the year. Some CPAs prefer Excel spreadsheets or PDFs, while others prefer hard copies of all information. Having a short conversation in January can make tax preparation easy and stress-free for everyone in March and April.
In addition to tax strategies, the first of the year is also a great time to start the new year's financials with a review of your enterprises and income/expense classification. Ensuring you attribute income and expenses to the right enterprise helps you better understand the profit and loss of each enterprise. This helps answer questions such as "Is the hay enterprise profitable or should I buy hay?" and "Are we better to raise our replacement heifers or buy bred heifers?" While many producers think of sales and purchases, it's also important to review your accounting to ensure you have your enterprises (cow-calf, replacement heifer, stocker, hay, etc.) correctly set up and you are classifying income and expenses.
Involve others on the ranch to help
Having your team working with the records, whether in a read-only viewer role or a record updater role, can be an incredible help. To successfully leverage your team, they must be familiar with the record-keeping system, data collection processes and hardware such as weigh scales or electronic id readers. Investing the time to familiarize everyone will pay back in dividends.
Whether you are a husband-and-wife team, a family operation or a commercial enterprise, ensuring you have a solid record-keeping plan for the new year positions your ranch for success.
Getty Images.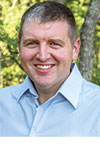 Terrell Miller

Owner
Cattlesoft Inc.