What you see at a ranch production sale is a crowd of cowboy hats resting on the heads of potential buyers who eye uncharacteristically clean cattle kicking up sawdust on their way through a sale ring.
You see the arm wave and hear the exaggerated "yuuuuup" of the sale ring help taking bids and the auctioneer's hammer pounding the podium. What you won't see or hear are the long hours of planning, decision-making and hard work that went into the production.
Goals
Vance Runnels is a sales manager and auctioneer from Hondo, Texas, and says holding a production sale isn't just about selling cattle. "You first need to identify whether you're having a sale to sell cattle at a good price, or are we having a sale to sell cattle at a good price and promote the ranch and its breeding program? Many times, the production sale is not just about selling cattle; it's promoting the brand," he says.
If a producer uses sale profits as the only metric to measure its success, then the producer may be disappointed 95 percent of the time. Promoting the brand or ranch is a key component to the success of the sale, but it's much harder to quantify in dollars.
Runnels says identifying the goal guides every decision from advertising to food caterers. If brand promotion is part of the goal, activities might also include hosting a field day in conjunction with the sale. It might include a 4-H or FFA judging event or some other educational opportunity. These activities can highlight the ranch itself.
What if brand promotion is not part of the goal? Runnels says, "If a producer just wants to sell animals, he might be better off at a consignment sale depending on how many animals he's looking to consign." Some consignment sales limit the number of cattle from one producer, so in most cases consignment sales must complement private treaty sales.
If, however, a producer has a couple hundred head to sell, it's probably better for him to have the production sale, but there is one key consideration.
The key consideration is whether the herd is in its infancy. Runnels says, "A producer who's thinking about having a production sale for the first time, especially with a registered breed, should be very familiar with the other breeders in that industry, and he better be pretty well established.
I've seen a number of times where a ranch gets into a breeding program and, a couple of years later, they want to have a production sale, and it's too soon. They haven't built the brand recognition in that industry to command the prices they might otherwise expect."
Establishing a brand requires attending and participating in conventions, state association meetings and other production sales. It requires activity in organizations. It may require show entries. It requires doing business in the industry with producers of that particular breed and making ranch visits. It involves hundreds of handshakes, introductions and conversations, all of which result in name and face recognition.
Runnels advises producers who haven't established their brand to use consignment sales to showcase some of their better cattle, and says, "And I'm going to emphasize 'better cattle' in a consignment sale. A lot of times, producers will want to put cattle on consignment that are left over from what they couldn't sell off the ranch.
They just put some consignments in the sale to get their name in the catalog, but that hurts them in the long run." Leftovers don't garner the right kind of recognition needed to build a brand.
Pre-planning
The minute a producer decides to put on a production sale, he's probably already late in contacting a sale manager. A professional sale manager ideally likes a 12-month lead to put together an effective sale. Doak Lambert, auctioneer and sale manager from Decatur, Texas, says, "You need a year-round marketing program 365 days a year – that helps us on auction day a lot more than a producer who just starts getting ready for an auction two or three months ahead of the sale."
Lambert says advertising deadlines, for instance, can really trip up sale planning. He says, "I've come across it before where someone tries to put a sale together in two or three months and doesn't realize that advertising deadlines for a November sale, for instance, might be in September or even August if you want folks to see the ad in the September and October issues."
But advertising deadlines are only one element. Lambert says, "There's a lot of things the producer doesn't even know he needs yet. There's a lot more involved than just penning cattle, making the sale order and cleaning them up – there's a lot of things that go on six months ahead of time, nine months ahead of time, that can make or break an auction."
Beyond the auctioneer
Lambert and Runnels agree producers shouldn't skimp on hiring a professional sale manager to help, at least the first time. Even producers experienced in production sales often hire professional sale managers because it makes the day go much smoother. Runnels offers this advice, "There are sale managers and auctioneers who specialize in specific breeds throughout the nation.
They will know more about the breed than the person just called randomly to manage the sale when he may not be as familiar with the bloodlines or production history. An auctioneer experienced in the breed will call the things that highlight that particular breed."
A sale manager will guide several key decisions.
Producer expectations: Runnels says, "There's typically a gap between the producer's expectations and reality. It's the sale manager's job to make sure the seller's expectation is realistic." One reality, he says, is that commercial cattle prices can dictate how successful the sale is and, if a producer is planning a sale a year in advance, there's no way of knowing what the climate will be on sale day.


Setting the budget: There are several hard costs, which are generally set early – the cost of printing a catalog, postage, pre-sale labor needs, sale-day labor needs, panel rentals for additional pen setup, technology needs and catering.
A sale manager guides advertising decisions and budgets. Some sale managers use a percentage of the expected gross sales on advertising. For others, it's a matter of "justifying the expenses versus the gross," Runnels says. Either way, expense needs to be viewed from the lens of the goals.
Lambert says, "In a year-round marketing plan, we'll discuss publications, the ones that provide ring service and the ones that don't, comparing ad prices and sizes, which ones we've had the most phone calls from, which ring men work the best, that sort of thing.
We'll try to find a marketing person for him to hire to handle print advertising, online advertising, social media, and then I'll encourage him to get out there and meet people and make phone calls. That sounds like a real broad approach, but he needs a year-round marketing program, not just a marketing program for his sale in three months."
Advice
Greg Clifton, an auctioneer in North Richland Hills, Texas, offers some tips for producers considering a production sale:
Sale advertising may set the standard for you selling cattle all year long, so don't scrimp on promoting your operation. Facebook, Twitter and social media are great ways to advertise. Take advantage of anything new that gets your sale and ranch in front of the public.


One of the best ways to get the word out about your sale is to make phone calls. Most sellers don't like calling people, but "I'm a big believer that calling potential and repeat buyers pays dividends."


Those animals may have the best pedigree or expected progeny differences, but if they don't look the part, it makes them harder to sell. Many little things help: enough sale help, clean cattle, up-to-date breeding information and cattle displayed in user-friendly pens.


Comments from the seller can be helpful, especially if "ol' Bessy" has raised five calves and backed up her calving interval each year. However, comments need to be short and to the point. Every lot does not have to be bragged on. Flow of the sale is important. Each sale is different, so limit your comments and leave that up to the discretion of your seasoned auctioneer.


Last but not least is to make sure you have a portable power source in case you lose electricity. "I've seen it happen," Clifton says, "and a portable generator saved the day."
On sale day, everyone – from those who clean and push cattle and those who sling barbecue to the auctioneer on the front line – are all on the same team. When a successful auction takes place, everyone can look back and say, "It's been a fun ride."
PHOTO: Riverbend Ranch production sale in Idaho Falls, Idaho. Staff photo.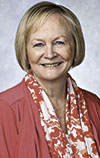 Lynn Jaynes

Editor
Progressive Dairyman
Before commenting on our articles, please note our Terms for Commenting.