Quick review from Part 1 – I made an analogy comparing the retail beef market to the beer market.
Twenty years ago, the argument was, did light beer taste great or was it less filling? There were few craft beers and even fewer in the middle class who bought them. Today, grocery stores still stock commodity beers and a plethora of craft beers from small regional or locally based companies. The middle class is the now the primary buyer of these beers. The beef industry is heading the same direction with more people wanting "craft beef" that is grown locally or regionally, and it is more common to see middle-class buyers purchasing this type of product. Commodity beef will always exist and fill a huge percentage of beef demand, but to produce in this segment, there is more consolidation that leads to smaller per-unit margins and thus the need to constantly expand. This pushes small (500 cows or less) operations to the fringes of profitability and places new or small to mid-sized producers at risk of not being sustainable in the long run. Now, for the bright spot in the new world of craft beef.
It is no secret that big packers are enormously profitable. Why? Because the largest margins overall go to those who convert livestock into meat and sell it to the end buyer. This year could not be a better example of how it pays to be the one selling the finished product to customers. Every person I know who had finished locker beef this year sold out before the animals were hanging at the processor. On our personal operation, it is as profitable to sell 20 finished beefs a year as it is to sell a truckload of calves to the industrial feedlot market. I'm not saying there is anything inherently bad about the conventional industrial cattle business, but for those who are trying to get into the cattle business or the small to mid-sized producer, being totally vertically integrated shows more and more promise as the ticket to long-term sustainability. I won't go into the grass-fed versus grain-fed argument, as it really doesn't matter. With the growing number of people who want locally and/or regionally grown meat products, there is a niche you can find for both grass- and grain-finished beef. The key is to be the one to breed, calve, grow, finish, butcher and direct market the product. How do you think Tyson got where they are? They figured out that the biggest profits and long-term securities were in vertical integration. The small guy can take a lesson from this.
For those who have limited financial resources and must make a profit from their land and animals, there is less market risk and greater control over costs and incomes when you own it all the way through. Who better to market your beef than you? It provides an opportunity to truly be an ambassador for the cattle industry, and it provides higher levels of profit. In this current political and economic environment, there are loads of government programs and loans for things like expanding or building new small packing facility, as the nation has a shortage of them, which was so recently highlighted with the COVID adventure. Many ranchers are buying locally owned packing houses and hiring back the staff already there to vertically integrate or buying an ownership interest, so their animals get priority in the harvest line. There are government loans available for not only packing houses, but also for those who want to vertically integrate so cash flow can be augmented until the income starts to roll in. Yes, there will be a lag time until you start to see the fruits of the endeavor, but once it's there, the options you will have will be incredible. Open cows and cull bulls become hamburger and jerky animals instead of sale-barn culls. Open yearling heifers become beef and in a few short months put more back in your pocket than a bred heifer is worth. With internet marketing and a couple of old refer trailers for cold storage, possibilities are endless.
Yes, there are downsides. Conventional banks probably won't be as willing to loan on this type of business until it has a history, making government loans more of a necessity. For many, being a part of anything to do with government is a turn off. There will certainly be a lag time in getting your first crop of beef from the ranch to your wallet. You may actually have to talk to a liberal while marketing your beef (be prepared to be amazed at how many of them will actually learn to like the beef industry when they talk to a real live rancher and truly trust where their meat is coming from).
When analyzing ranch enterprises that produce the greatest returns on the land, the ones that show most profit potential on the beef side are (in order from most to least profitable year over year) finished beef, feedlot/yearling/stocker and cow/calf bringing up the rear. Where are most people? You got it, right at the bottom of profit potential. What could happen if you got the profit from each of these sectors? That 200-cow ranch just might be able to support a family after all.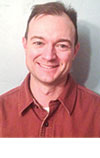 Billy Whitehurst

Makale Livestock
Whitehall, Montana