On June 9, I posted an ad for a registered 20-month-old Angus bull on craigslist.org and an online livestock forum with the keywords "high-performance genetics" along with an outstanding picture taken with a Nikon D800 and a 24-120mm F/4 lens.
From the conversations that ensued, it was clear some potential clients had experience buying cars – but bulls? Not so much. You might assume buyers know the right questions to ask of a bull breeder. But the thing is: Here in the East, we have quite the number of cattle producers, types and operation sizes.
That adds up to a whole lot of folks with a wide range of experience – or lack thereof. Just in Pennsylvania and New York, there are more than 300,000 head of beef cows and another 1.15 million dairy cows dispersed across 93,500 farm operations (as reported by NASS 2017 state agriculture overviews), and that's not counting the untold number of investors who raise a beef or two for dinner.
Some callers answering the ad were seasoned veterans in need of a bull on short notice. A few were dairymen looking to add hybrid vigor to their sale barn income or were transitioning into the cow-calf market. The rest were three or four cow-owning individuals looking to buy, rent, borrow or trade for "that nice-lookin' bull ya got there."
Selling online makes it difficult to gauge bull buyer knowledge. But if customer satisfaction and reputation is important to the success of your breeding legacy, knowing the right questions to ask or the right information to give before selling a bull to a guy or gal you met online is worth an investment of your time.
My reference to an online dating questionnaire is purposeful. When you get right down to it, your bull selling and their bull buying "must-haves" are pretty much the same, with one exception: The "must be able to produce offspring" question is not optional.
We all know buyers are attracted to flashy, showy-looking bulls and the adage, "A picture speaks a thousand words" gets their attention. Here are some other key selling points to consider.
Bragging rights: Excessively proud and boastful talk about bull achievement is great, but don't forget to include average daily gain at weaning and current age, birthweight and known or potential calving ease. If you have a registration number, share it so a prospective seller can do a background check through the breed association.


Breed type: Stating if the bull is of Scottish, British, Welsh, Swiss, Irish, French, German or Spanish descent or ancestry is a must. Angus bloodlines like Gar Predestined (1999), New Design 878 (1998), or N-Bar Emulation (1986) have earned their bragging rights and are worth mentioning in your sales pitch.

Bulls related to the Hereford Revolution (2005) are highly sought after. Simmentals like SS Goldmine L42 (2001) can trace their genetics to the 1960s and are a popular breed in the Northeast. Charolais, Murray-Greys, Gelbvieh, Limousin and many other U.S. associations have also invested in selectively improving breeding stock.

Remember, heterosis goes both ways (improving the gene pool versus introducing negative traits) the further one gets from the industry standard. So don't be afraid to talk up the ancestry that makes your bull stand out.


Targeted age group: When a buyer calls, ask if they intend to breed first-calf heifers or middle-age cows. Unfortunately, polled bulls have a genetic predisposition (because of the polled gene) to have a weak retractor prepubice muscle. Bossy mature cows can knock down a young upstart bull on his first foray. This muscle injury is one of the more common ones in young bulls.


Frame and body conditioning scores: If you want a happy buyer, ask how tall their cows are. A Jersey heifer might only be 45 inches tall at the hips, but the same-aged Brown Swiss or Holstein could easily be 52 inches. By contrast, the Angus association's bull and heifer hip height frame score table for a 20-month-old Angus bull ranges from 45.1 inches (frame score 1) to 60 inches (frame score 9).

Share your bull's current height and expected height at maturity. My August 2017 bull bred all of his frame score 4 to six breeding-aged heifers and middle-aged cows at 9 months old, when he was no more than a 4 to 5 (44.3 to 46.3 inches).


Herd size: A large dairy producer answered my ad. He had 100 dairy heifers to breed, and he heard an Angus would get the job done. My "You want him to do what?" question was followed by the advice that he would need three mature bulls and my 2-year-old to get that job done. Not convinced, he replied, "Well, I was going to split them up into groups of 15.

Would that make a difference?" Well, yes and no. A young bull can breed his age, but that is under ideal or near-perfect conditions with no other bulls around, level pasture, within-reach frame scores and really good conditioning.

But he has to recharge. Don't be afraid to advise the prospective caller on the need to work out the logistics of keeping track of which bull bred when for a herd of 100 first-calf heifers to calve at 23 months old. Even a good pasture breeding program allows for three cycles for all cows and heifers to "catch."
If you've gotten this far with a prospective client, invite them to meet your bull and show off his disposition, locomotion, legs and hoof soundness, scrotal size and how he compares to others in these areas. Having the dam or his offspring handy will help close the deal.
Lastly, if the bull has been rented out before or is not coming from a closed herd, have your veterinarian run a trichomonas and Johnes disease test as an added-value selling feature.
PHOTO: This photo accompanied the author's online post on craigslist.com and an online livestock forum. Photo by Melissa Bravo.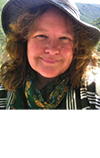 Melissa Bravo

Certified Crop Adviser and Herd Health Specialist
Meadow Lake Farm Consulting