Two major anchor stores in our local mall closed last month. In a healthy economy like ours, some might do some soul searching as to why two significant retailers would leave town. But that's not necessary if you look at these two companies up close.
One of them was a retailing giant from the early part of the last century. Today, the modern consumer hardly identifies with its brand. Some economists say this company is yet another casualty of Amazon and other e-commerce sites. But that's puzzling, since this was a giant that built its fortune on a strong catalogue mailing service – not just brick-and-mortar stores. How did they fail to build on that success? And where did that connection to shoppers start to change?
The other retailer closing its doors is a higher-end store, not necessarily done in by today's internet competition but certainly facing starker challenges because of it. The chain said it re-evaluated its real estate deals nationwide and decided to close around 100 stores. Such a decision reflects how the company is still trying to redefine what it offers in today's economy to its customers. What will it offer that accommodates those trends? How will that attract buyers and their wallets? And, ultimately, does it prevent the shopper from going elsewhere?
The same questions could be asked of us as we focus on the future of beef. How will we keep the consumer coming back for more?
The approach taken by the industry back in the early '80s, when other sources of protein began to emerge as healthier and cheaper, set a strong foundation. Build quality, improve the eating experience and deliver a protein that exceeds others in taste, tenderness and flavor. Beef Quality Assurance added to that delivery by improving the carcass and allowing producers to meet those goals consistently.
Those improvements must be utilized to battle the new challenges facing beef, namely those that criticize its environmental sustainability and viability to health. More challenges loom for the next round of discussions about the Dietary Guidelines for Americans and how red meat will be included. Protein grown in a lab is actually being promoted over meat grown on the earth.
Even facing higher prices, beef consumers show an intense loyalty to beef. The industry has to capitalize on it to keep the momentum building, so use every idea at your disposal.
Start by keeping the genetics to improve marbling and tenderness, with BQA goals that deliver the input. Provide shoppers e-commerce and mobile options while still using grocers and bulk retailers to sample the flavorful, tender cuts they love. Promote the healthy nutritional benefits of beef through the checkoff.
Cater to the millennial buyer with pre-cooked favored cuts and easy prep and packaging. And flood the social media landscape with invention and creativity when preparing beef.
Know the consumer – what they want to eat, should eat and are able to eat. Then provide the best product to meet all those standards.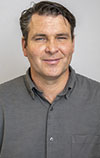 David Cooper

Managing Editor
Progressive Cattleman