Cattle producers attending the 2019 National Cattleman's Beef Association (NCBA) annual Cattlemen's College in New Orleans, Louisiana, Jan. 29-30, are in for a widely varied educational experience.
This year's Cattlemen's College will be the opening event at the 2019 NCBA Cattle Industry Convention and NCBA Trade Show.
This year's Cattleman's College is slated to offer several different sessions covering numerous educational topics including business and ranch management, cattle health, nutrition, genetics, reproduction, grazing management, consumer interest and other hot industry topics.
The event kicks off Tuesday with two "producer's choice" sessions where attendees will choose among three sessions offered: "Programming Your Cow Herd For Success," "Unraveling Secrets of the Rumen" and "Practical Management to Reduce Disease Challenges."
Participants will choose and attend two of these classes, then have the opportunity to join legendary industry expert Temple Grandin from Colorado State University and NCBA stockmanship and stewardship professional Dean Fish for a live cattle-handling demonstration showing how sound facility design can really make an impact on the ranch. Attendees will then return to the last classroom session, followed by another chance to attend Grandin and Fish's must-see live cattle-handling demonstration. The first day will end with a New Orleans-style welcome reception.
Wednesday will start with a breakfast general session address from Bill Cordingley from Rabobank Wholesale Banking North America on what North America's role can be as global beef dynamics shift among suppliers. Following Cordingley's address, attendees will spend the morning in classroom sessions facilitated by experts from all facets of the industry and focused on a variety of topics including international beef trade, rumen health, managing through natural disasters, crossbreeding and sustainability. Cattlemen's College will end with a recap luncheon before the opening general session of the convention.
The opening general session will begin on Jan. 30 at 2 p.m. with actor/singer, author, broadcaster and NFL Hall of Famer Terry Bradshaw – the only NFL player to receive a star on the Hollywood Walk of Fame. He will be joined by special guest Lance Pekus of American Ninja Warrior fame (Cattle Q&A with Lance Pekus).
The next day, attendees will be able to get the scoop on what lies ahead for the industry. CattleFax will start the day with a look at the factors driving the market, such as supplies and protein demand, both domestic and internationally, and what economic factors will affect the forecasted market.
For any attendees interested in taking a break from the classroom sessions, be sure to check out the 6.5 acres of the latest and greatest tools for the cattle business at the NCBA trade show. Whether you're interested in finding new equipment, fencing supplies or learning about the latest in technology and pharmaceuticals, hoping to catch a glimpse of a live cattle-handling demonstration or just passing the time, the NCBA trade show is not to be missed.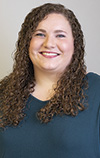 Carrie Veselka

Associate Editor
Progressive Cattleman