Note: This report was updated March 18, 2019.
Between Wednesday and Thursday, a late winter storm of hurricane-force winds, heavy snow and rain battered its way across the middle of the nation. From Colorado to Kentucky, thousands of people have been evacuated to escape flooding rivers or have been stranded in blizzards or flooding.
This type of winter storm, dubbed a "bomb cyclone" or "bombogenesis" by meteorologists, occurs when weather conditions are expected to rapidly intensify, dropping 24 millibars (a measurement of atmospheric pressure) within 24 hours, when the typical range is between 10 and 15.
Blizzards in Colorado and Wyoming and winds of up to 97 mph on Wednesday shut down highways, interstates and airports, and knocked out power to about 184,000 homes and businesses in the Denver area, according to a report from the Associated Press (AP). The Colorado governor, Jared Polis, called out the National Guard to help locate and rescue stranded motorists. The Denver airport was back in operation on Thursday.
Flooding and more blizzards spread through much of Nebraska, Iowa and many other states, prompting evacuations of thousands of people and causing untold damage to road systems and property throughout the Plains and Midwest regions.
"With the frozen ground and amount of rain our area had, it was just a perfect set of circumstances that led to the flooding we're seeing in Nebraska and Iowa," meteorologist Paul Fajman told the AP.
Spencer Dam, located near Spencer, Nebraska, broke on Thursday due to pressure from floodwaters and ice buildup, adding to the strain other dams in the state are already struggling to handle. A nuclear power plant near Brownville, Nebraska, is at risk of flooding thanks to a dangerously high Missouri River, but plant workers have sandbagged and implemented other flood preparation protocols to keep the nuclear reactor stable in the event of flooding or power loss.
No official reports have come in concerning property and livestock damages due to the storm, but many producers are facing extreme weather conditions in order to keep their herds alive. Many producers from the affected regions have taken to social media to show the toll the blizzards and floods are taking on their livestock, facilities and property. In a Facebook post, one Nebraska producer estimated a loss of at least 50 cow-calf pairs swept away in the flood. Other producers in Colorado, Nebraska and the Dakotas are posting photos and videos of the blizzards and plowing through monumental snowdrifts to feed their animals.
The National Weather Service predicts that the storm will continue to move into Minnesota and Illinois, and that flooding will continue in Nebraska, Iowa and the surrounding states.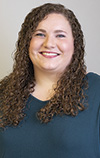 Carrie Veselka

Editor
Progressive Cattleman
PHOTO: Road closures in Nebraska as of March 15, 2019. "Do not enter" signs are closures; prohibited signs are restrictions; and yellow squares are warnings. Screenshot from the Nebraska Department of Transportation website.