South Dakota senators introduce meat labeling bill
Sens. John Thune (R-South Dakota) and Mike Rounds (R-South Dakota) introduced the U.S. Beef Integrity Act on Oct. 30, a bill that would ensure the "Product of the USA" label only goes to beef and beef products exclusively derived from one or more animals born, raised and slaughtered in the U.S.
Currently, the USDA's Food Safety and Inspection Service (FSIS) does not require that beef be born, raised and slaughtered in the U.S. in order to carry a Product of the USA label. This loophole allows beef from livestock born and raised in foreign countries to be labeled Product of the U.S.A. as long as the beef undergoes additional processing at a processing plant in the U.S.
"Our cattle producers offer some of the highest-quality beef in the world. Consumers deserve to know where their food is coming from," Sen. Rounds said in a statement. "Today's beef labeling rules are misleading, and allow beef and beef products from cattle born, raised and slaughtered outside of the U.S. to be labeled as U.S. beef. This must be fixed for both consumers and our hardworking producers."
"It's with our ranchers and agriculture community in mind that I'm proud to support this bill to give consumers more accurate information about what's on the grocery store shelf and help showcase America's beef products – the best in the world – as clearly and as proudly as possible," said Sen. Thune in a statement.
Industry livestock groups applauded the senators' actions:
U.S. Cattlemen's Association (USCA) Truth in Labeling Committee Chairman Danni Beer: "Despite the repeal of mandatory country-of-origin labeling in 2015, packers and retailers are still labeling beef products with origin claims. USCA finds this practice abhorrent, as it rides on the coattails of the high-quality product U.S. ranchers produce. USCA is working several fronts on truth in labeling – addressing both nonlabeled and improperly labeled beef and alternative protein products. Our goal is to immediately close this loophole, which allows for imported product to be labeled as U.S. beef, and then continue pushing for the reestablishment of a country-of-origin labeling program."
South Dakota Stockgrowers Executive Director James Halverson: "This legislation ensures honesty in beef labeling, and that's something all ranchers, consumers and organizations should be supportive of. Our goal is to ensure that products from the USA are clearly labeled; it's just that simple."
National Cattlemen's Beef Association (NCBA) vice president, government affairs, Ethan Lane:
"NCBA understands that the practices alleged in the letter from Senator Rounds and Senator Thune are a concern to cattle producers, and we share a commitment to clear and truthful labeling. In August, in response to a proposal brought forward by our grassroots members, NCBA formed a working group to examine the prevalence of the alleged mislabeling practices. We are in the process of gathering information related to current industry labeling practices so we can fully understand the scope of the issue as we identify solutions that work for the industry.
"In general, NCBA members are opposed to requesting additional government regulation on our industry. Until we understand the scope of labeling practices currently being utilized, any rush to regulate is an irresponsible step that can create unnecessary and burdensome government mandates. NCBA is actively seeking information on beef labeling practices.
"The creation of government policy or regulation is a complex process that requires a thorough understanding of the problem and the involvement of many stakeholders. As our industry is fully aware, any rush toward government regulation can create unintended consequences that take years to unwind."
Montana senator introduces a reinstatement of COOL
Montana Sen. Jon Tester introduced a resolution to reinstate country-of-origin labeling (COOL), following months of working with consumer and producer stakeholders.
The main aim of the resolution is to "support legislation to reinstate country-of-origin labeling for pork and beef to allow consumers to make an informed and free choice about where their food comes from."
USCA Director Emeritus Leo McDonnell issued the following statement:
"Consumers are increasingly seeking out more information on the products they choose to feed their families. The U.S. produces the highest-quality, safest and most ecoconscious beef in the world. U.S. cattle producers deserve the opportunity to showcase their product in the retail marketplace.
"We're incredibly grateful for Senator Jon Tester continuing to champion truth in labeling efforts through the introduction of this resolution. We ask other senators will follow his lead and choose to stand with American consumers and ranching families."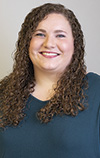 Carrie Veselka

Editor
Progressive Cattle