Get the latest news updates, press releases and other resources to help members of the beef industry deal with the impact of COVID-19. Email additional news and resources to .
Trump pushing for probe into meat packers
President Donald Trump announced on May 6 he is urging the Department of Justice to probe further into packing companies and concerns about prices paid for beef and pork during the novel coronavirus outbreak.
Working through 'substantial issues' due to the pandemic
In a webinar hosted by the University of Nevada – Reno on May 5, Don Close, senior animal protein analyst at Rabobank and Ty Lawrence, professor of animal science at West Texas A&M University, discussed the present pandemic and what they predict is coming down the pipeline for the beef industry.
Industry grapples with plant closures nationwide
A report from the Centers for Disease Control and Prevention (CDC) released May 1 says 4,913 cases and 20 deaths have occurred among some 130,578 workers at 115 meat and poultry processing facilities in 19 states.
Grocery disruptions continue amid beef processing chaos
COVID-19 continues to sweep through packing plant workers, leading to severe disruptions in beef processing. Estimated cattle slaughter for the week ending May 2 was 425,000 head, down 38% year over year.
WEBINAR RESOURCES FOR LIVESTOCK PRODUCERS
Take advantage of past and upcoming webinars focused on helping producers from all segments of the beef industry navigate challenges caused by COVID-19. If we're missing any, send the webinar link and information to .
OTHER COVID-19 POSTINGS ON PROGRESSIVECATTLE.COM
Check out more news items on COVID-19 from Progressive Cattle.
LINKS TO ADDITIONAL COVID-19 RESOURCES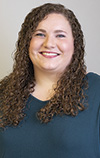 Carrie Veselka

Editor
Progressive Cattle