When the COVID-19 pandemic first ignited a global shutdown earlier this year, U.S. ranchers experienced a livestock backlog of monumental proportions. As global trade stalled to mitigate spread of the virus, consolidation of slaughterhouses exacerbated production bottlenecks as virus hotspots emerged within our nation's major meat processing plants.
While fed cattle production has since returned to normal levels after its initial drop, as depicted in Figure 1, the fragility of our domestic food system has been exposed. Yet, despite these historic events, American cattle ranchers have continued to face the ramifications caused by COVID-19 with astounding resilience and adaptability.
Without a doubt, the repercussions of our fragile food supply chain that were brought to the forefront of 2020 will be felt by U.S. cattle ranchers well into 2021. As the nation grapples with the "new normal," ranchers continue to monitor three key factors that will play a significant role in the livestock sector's ability to rebound from the events of 2020.
1. Global trade relations
Shipping port bottlenecks emerged early in the year in an attempt to prevent spread of the virus but created unintended consequences for farmers and ranchers who rely heavily on exports. However, demand for U.S. beef exports has remained steady despite these logistical challenges.
According to the USDA, although China met less than 20% of the obligated $36 billion in U.S. agricultural purchases in the first half of 2020, U.S. beef exports to China have skyrocketed 80% compared to 2019. In fact, August 27, 2020 marked the largest Chinese purchase of U.S. beef since 1999. Total U.S. beef exports year-to-date are reported at 1.59 billion pounds so far in 2020, down 4.2% from last year. U.S. beef exports are projected to increase nearly 7% in 2021, based on an USDA World Agricultural Supply and Demand (WASDE) report analysis conducted by AgAmerica's Chief Economist Dr. John Penson.
2. Shifts in the food supply chain
Cattle production moves through the supply chain over a two-year period, meaning ranchers have limited risk management opportunities when this chain is disrupted. Since more than 80% of the U.S. beef capacity is processed by four companies, the temporary closure of major plants caused bottlenecks that ranchers and processors are still working overtime to alleviate.
According to Dr. Penson, temporary plant closures accounted for 10% of total beef processing. Ranchers responded to this sudden disruption with innovation to keep our supply chain strong. Smaller local slaughterhouses experienced an influx in production as ranchers sought alternative ways to connect with consumers and meet demand. While production has returned to pre-pandemic levels, the fragility highlighted through slaughterhouse consolidation will likely lead to more local and direct-to-consumer models moving forward.
3. Fiscal response of the government
Arguably, the factor most influencing the financial outlook for American cattle ranchers is assistance provided through government relief funds. As of September 21, the Coronavirus Food Assistance Program (CFAP) has distributed more than $10 billion in direct payments to farmers and ranchers, with nearly 50% going to livestock ranchers.
The recent announcement of an additional $14 billion in aid for a second round of direct payments (CFAP 2) will provide further relief for losses incurred after April 15. Federal payments are an essential component in suppressing an influx in farm bankruptcies this year and will account for more than one-third of total net farm income in 2020.
2021 financial planning strategies for American cattle ranchers
Using the challenges of COVID-19 as learning lessons, American cattle ranchers continue to build resilience in the years to come. Even with federal support easing a portion of the losses incurred in 2020, many ranchers are relying on their own alternative strategies to stay financially secure during market volatility.
The low-interest rate climate has made it an opportune time to restructure debt in order to gain access to much needed working capital. Other financial planning strategies include:
Evaluating balance sheets on a regular basis
Communicating with a lender who understands the industry
Staying informed on the financing opportunities available
Despite the economic calamity of 2020, one certainty remains: Agriculture is an essential industry. People have to eat. The agriculture industry may have to adapt and evolve, but it will always be a fundamental part of our society.
To learn more about the economic impacts of COVID-19 on the U.S. farm sector, visit AgAmerica's farm publication library to download a copy of The Economic Impact of COVID-19 on U.S. Agriculture: Part Two.
This report was compiled with the help of AgAmerica staff.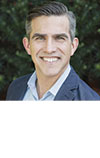 Brian Philpot

CEO
AgAmerica Lending