EPA Administrator Andrew Wheeler announced the appointment of 33 members to the agency's Farm, Ranch and Rural Communities Committee (FRRCC).
The FRRCC provides independent policy advice, information and recommendations to the EPA administrator on a range of environmental issues and policies that are of importance to agriculture and rural communities.
Although established in 2008, the FRRCC committee had no current members. More than 150 people were nominated for appointments last November and December.
"One of my priorities for EPA has been to restore trust for our agency among agricultural stakeholders and rural communities," Wheeler said in a statement. "President Trump has been clear about the administration's commitment to agriculture and rural America, and as part of that commitment, I am excited to reinstate the Farm, Ranch and Rural Communities Committee in 2020 with full membership. This committee will provide valuable input on how EPA's decisions impact rural America, and I look forward to receiving the committee's recommendations."
The appointees include producers and representatives from allied industries, academia, state, local and tribal governments, and nongovernmental organizations. Each will serve two- or three-year terms, which began June 15, 2020. The committee expects to meet approximately twice a year.
Based on an internet search, appointees with ties to the beef industry include:
William Thomas (Tom) McDonald (incoming committee chair) – Five Rivers Cattle Feeding LLC, Dalhart, Texas
Don Brown – Anchor Three Farm Inc. (Colorado commissioner of agriculture 2015-19), Yuma, Colorado
John R. H. Collison – BlackOak Farms and Oklahoma Rural Association, Edmond, Oklahoma
William (Bill) Couser – Couser Cattle Company, Nevada, Iowa
Alex P. Johns – Seminole Tribe of Florida Inc., Okeechobee, Florida
Jimmy W. Kinder – Kinder Farms and Oklahoma Farm Bureau, Walters, Oklahoma
For a complete list of appointees and other information, visit the FRRCC website.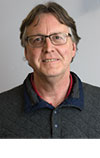 Dave Natzke

Editor
Progressive Cattle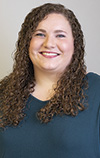 Carrie Veselka

Editor
Progressive Cattle