Montana-based news outlet Western Ag Reporter (WAR) launched a week-long Twitter campaign Sept. 23, urging producers to take to social media in an effort to enlist President Trump's aid in bringing balance back to the cattle markets.
This campaign is intended to highlight the disparity between the price feeders and cow-calf producers get for their calves at the sale and the profit made at the packer level. As cited in a WAR news release, a report from CommStock Investments Inc. states that since the Tyson plant fire in August, beef packers are making upward of $500 per head while feedlots are losing over $200 – a widening price gap that has been an issue for the past 20 years.
In a WAR opinion piece, Montana cattleman Joe Goggins wrote:
"We as cow-calf producers and independent cattle feeders own these cattle anywhere from 120-210 days a year to 365 days a year. We take all of the risk, we fight all the elements, we battle the banker to try to stay financed … And for what? So we can lose around $15 per head as feedlot operations (assuming no hedging or carcass premiums) according to USDA data? And as cow-calf producers, make on average $68 per head before even paying our labor, taxes, interest and general overhead? Compare this with the packer making $200-plus per head this year and even more right now, and they only own the cattle around three days.
There is something really wrong with that picture. I'm not saying the packer doesn't deserve to make good money. I am saying they don't deserve to make $12.5 million per day at the cost of the cow-calf producer and independent cattle feeder."
Goggins said in the news release he has made many attempts to work through congressmen and other government officials, but believes going straight to the top will be the most effective route, and after doing some research, several sources told him if he wants to be heard by President Trump, Twitter is key.
The concept of this campaign is simple: Encourage all cattle producers and industry supporters to tweet @realDonaldTrump with #FairCattleMarkets every day for an entire week. The goals of the campaign are twofold: Get #FairCattleMarkets trending on Twitter and get recognized by at least one political figure (preferably President Trump) in Washington D.C. in hopes of starting a conversation and spurring change.
The campaign launched Sept. 23 and will officially close Monday, Sept. 30.
Access WAR instructions to set up a Twitter account (with the help of grandchildren, if necessary) and view examples of tweets to post.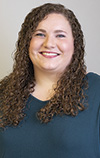 Carrie Veselka

Editor
Progressive Cattle