A large area of low-level drought is building in the West from western Kansas to northern California and the Pacific Northwest. Some of the worst drought areas are in Colorado and surrounding regions and in Oregon.
Drought in south Texas has improved somewhat in recent weeks, but some drought continues along the gulf coast from Texas to Florida. In the latest drought monitor map, 17.42% of the country is in some level of drought (D1-D4) with just 7.1% in D2 – D4 levels. Currently, just 1.21% of D3 level drought exists and no D4 at this time. Another 16.89% of the country is abnormally dry (D0). This is a critical growth period, and any expansion of drought conditions may have significant implications for pasture and hay production in the West.
The May 1 USDA Hay Stocks report shows that total hay stocks at the beginning of the hay marketing year are at 20.4 million tons, up 37% year over year. May 1 hay stocks were up year over year in nine of the top 10 states, ranging from a 25% year-over-year increase in Kentucky to a 193.8% year-over-year increase in Missouri. Of the top 10 states, only Montana was down 5.5% year over year. Regionally, the biggest concern is the Southeast, with total May 1 hay stocks down 22.8% year over year in Alabama, Georgia, Florida, North and South Carolina, and Tennessee. Hay stocks were down each of these states except Florida, which was even with last year.
The Livestock Market Information Center (LMIC) projects 2020 alfalfa hay production to increase 4%, resulting in larger ending stocks and season average prices down nearly 17% year over year to $150 per ton. Total other (nonalfalfa) hay production may decrease 1%-2% in 2020, but a slight buildup of ending stocks is projected to push season average prices down fractionally to $132.50 per ton.
Feed grain supplies will be abundant, with large ending stocks of corn this year getting larger in the coming corn crop year. Corn ending stocks are projected by the LMIC at 2.9 billion bushels by the end of August 2020 and growing to 3.3 billion bushels by the end of the 2020-21 crop year. Corn production in 2020 is projected at a record 15.2 billion bushels. The season-average corn price is projected at $3.35 per bushel, dropping to $2.85 per bushel in the coming crop year. Decreased ethanol production is forcing some producers to adjust rations due to a reduced supply of dried distillers grains (DDG). However, plenty of feed grain supplies ensures that ration costs will be the lowest in several years. Protein feeds are expected to remain abundant and affordable.
Cattle producers will have many challenges ahead working through the disruptions due to COVID-19. It appears that the overall feed situation will be favorable and provide more flexibility for feeder and feedlot cattle operations. Potentially emerging drought conditions are a threat and may reduce production and marketing flexibility in affected regions.
This originally appeared in the May 18, 2020, OSU Cow/Calf Corner newsletter.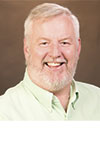 Derrell S. Peel

Livestock Marketing Specialist
Oklahoma State University Extension