Burger King recently announced the launch of its "Impossible Whopper," a plant-based alternative to the traditional Whopper advertised as "All Whopper. No beef."
On April 1, 59 Burger King restaurants in St. Louis, Missouri, began offering the "Impossible Whopper" as a trial run for a potential nationwide rollout.
Burger King is only the most recent of restaurant chains to jump on the alt-meat bandwagon. Household-name chains like Red Robin and T.G.I.F.s, along with numerous smaller independent restaurants, also provide their own variation of the "Impossible Burger."
The Impossible Whopper was developed with Impossible Foods, a California-based company that produces plant-based substitutes.
View Burger King's Impossible Whopper taste test video.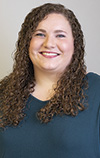 Carrie Veselka

Editor
Progressive Cattleman