The Brazilian agriculture ministry recently confirmed two cases of "atypical" bovine spongiform encephalopathy (BSE).
According to a ministry statement, the cases were detected in packing plants in the states of Mato Grosso and Minas Gerais, in west-central and southeastern Brazil, respectively, and that they were the fourth and fifth cases of atypical mad cow disease that have been detected in Brazil in 23 years. The last case of atypical BSE in Brazil was detected in 2019.
The two cases were confirmed after samples were sent to the World Organization for Animal Health (OIE) lab in Alberta, Canada, the ministry said. The OIE had subsequently been informed of the two cases, in compliance with international norms, the ministry said.
Atypical BSE happens spontaneously, usually in cows 8-years-old or older, according to information from the U.S. Food and Drug Administration. "Classical" BSE is caused by contaminated cow feed. The ministry statement says Brazil has never had a classical case of BSE.
Brazil has temporarily halted exports to China, its number one market. With more than half of the country's exported beef destined for Hong Kong and the mainland, this suspension comes as a devastating blow to Brazil's beef producers.
Reuters reports that this suspension is part of the trade agreement between Brazil and China and is designed to give Beijing time to assess the problem and decide a course of action.
Following the confirmation of the cases, the OIE ruled that Brazil's status as a "negligible risk" country would not change.
Some Chinese importers are still buying beef. "We're still buying; factories have to keep up their stocks," Grace Gao, general manager at Dalian-based importer Goldrich International told Reuters.
"I assume the Chinese government won't ban imports," said Pan Chenjun, senior analyst at Rabobank in the same report. "Brazil is so important."
Last May, Ireland, another supplier of beef to China, reported a case of atypical BSE. It has yet to resume exporting to China.
The OIE also classifies the U.S. as a negligible risk country. The most recent case of BSE in the U.S. was found in 2018. The National Cattlemen's Beef Association (NCBA) urged the USDA to remain vigilant in monitoring Brazil's exports. "Given Brazil's history of failing to report BSE cases in a timely manner, we must remain vigilant in enforcing our safeguards and holding them accountable," NCBA CEO Colin Woodall said in a news release. "The U.S. has the highest animal health and food safety standards in the world. We must make sure that all countries wishing to export beef to the U.S. continue to meet our standards – even a country with a small footprint like Brazil."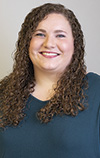 Carrie Veselka

Editor
Progressive Cattle