Time is running out for lawmakers wanting to see the U.S.-Mexico-Canada Agreement (USMCA) ratified in 2019.
Several barriers stand in the way of the USMCA successfully being ratified, a big one being Democrat concerns about the labor conditions and environmental and enforcement provisions of the USMCA.
Democrats in Congress – particularly those in the Democrat-controlled House of Representatives – have threatened to withhold their approval until their concerns are resolved.
Mexico became the first North American country to ratify the USMCA on June 19. Canada is, from all indications, taking steps to join them. However, negotiations are far from over.
A new concern has risen and is currently being negotiated by U.S. Trade Representative Robert Lighthizer and Mexican officials. As it stands, the USMCA would allow the U.S. to start a formal trade dispute if Mexico was trying to export products made under labor conditions that do not meet the standards set by the trade agreement. A loophole in the agreement would enable Mexico to stop a dispute panel from being created.
Mexico's deputy foreign minister for North America, Jesus Seade, told Reuters Mexico will not be reopening the USMCA for renegotiation. They and U.S. trade officials will resolve this issue with supplementary measures. Canada has also declared no intention of reopening the USMCA.
According to Seade, talks between Mexico, Lighthizer and House Speaker Nancy Pelosi have progressed far enough that, even if the USMCA is not ratified before Congress recesses at the end of July, which several sources confirm is practically impossible at this point, "positions were close enough for that not to be a major problem." However, nothing is certain until all three countries have signed on the dotted line.
Another looming concern is that, when Congress reconvenes in September, the politics surrounding the 2020 presidential race will make it more difficult for Democrats and Republicans to agree.
Added pressure from industry groups
The National Cattlemen's Beef Association (NCBA) has added its voice in support for ratification. In June, the organization launched social media campaign "Faces of USMCA," and in July, NCBA leadership sent a letter signed by 39 of its state affiliates to U.S. Senate and House leaders calling for swift ratification of the trade agreement.
"American cattle producers need to maintain our unrestricted, duty-free access to markets in Canada and Mexico, and that's exactly what USMCA would guarantee us," said NCBA President Jennifer Houston in a press release. "Jeopardizing that access by having Congress not take action on USMCA is simply not an option for us."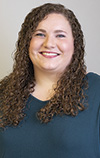 Carrie Veselka

Editor
Progressive Cattle