Time is running out for producers to weigh in on the U.S. Roundtable for Sustainable Beef's (USRSB) first-ever sustainability framework.
The USRSB sustainability framework is a collaborative effort of the entire beef value chain, from the rancher to the retailer, as well as stakeholders, academic institutions and the research and development community, to develop a set of resources designed to improve the sustainability of U.S. beef.
Kim Stackhouse-Lawson, JBS USA sustainability director and 2018 – 2019 USRSB chair, said in a USRSB news release the framework took over three years to develop and is the collaboration of more than 200 people who represent all segments of the industry, including producers, retailers and nongovernmental organizations and academic institutions.
According to the USRSB news release, the framework "highlights key areas important to the sustainability of beef and examines unique opportunities for each segment of the beef value chain to identify opportunities to improve and reflect on their individual progress." The framework is also not a one-size-fits-all approach but is designed to assist every sector of the beef industry to improve sustainability.
"From the rancher to the consumer purchasing beef for their family meal, everyone plays a unique and important role in beef sustainability.
The USRSB framework was intentionally designed to apply to all sizes and types of operations and companies, no matter where they are in their sustainability journey," Stackhouse-Lawson said. "This approach celebrates the diversity of the U.S. beef community while providing enough flexibility to address the unique sustainability challenges across our national production system."
Ashley McDonald, senior director of sustainability for the National Cattleman's Beef Association, said during a Beltway Beef podcast the sustainability framework is the hallmark of the USRSB's work to date. "Over the last three years since its inception in 2015, [the USRSB has] tried to identify, as an entire supply chain, what areas are important to the supply chain we need to be looking at in the vein of sustainability."
Areas identified in the framework include air and greenhouse gas emissions, land and water resources, efficiency and yield, animal health and well-being, and employee safety and well-being. "It really is a holistic look at cattle production and, ultimately, what goes into producing beef," she said.
McDonald is hopeful producers will engage in the public commentary and give valuable feedback. "What we need are producers to look at the resources and the information we have put together and identify: Are these resources and tools helpful to you on your operation? Are they helping you build a better, more sustainable operation over time? What areas can we improve on?"
McDonald said the focus of the framework is to provide resources for every segment of the beef industry to help establish a long-term sustainability process. "What we want to give producers is a set of tools and resources that will allow them to identify areas on their operation where they can improve and give them the resources that will actually help them make those changes a reality," she said. "Because, ultimately, that is how we accomplish our mission of showing continuous improvement in beef sustainability."
To learn more about the USRSB sustainability framework or to participate in the public comment period.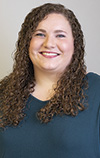 Carrie Veselka

Associate Editor
Progressive Cattleman
Before commenting on our articles, please note our Terms for Commenting.