Most livestock producers have likely never heard of the Federal Motor Carrier Safety Administration, but this federal agency has passed regulations that could have major impacts on livestock haulers across the country.
The new regulations are aimed at cracking down on haulers being untruthful with their records of duty status and exceeding their allowable hours of service. To combat that, FMCSA regulations are requiring certain haulers obtain and install electronic logging devices (ELDs) on their vehicles. The ELD syncs with a vehicle's engine to automatically record driving times and status.
The livestock industry has expressed concerns with these new regulations, chief among these being a concern over the health and safety of animals if drivers were forced to pull over in an unsafe location without ability to offload livestock when their allowable service hours were up.
Although the new regulations went into effect in December 2017, these concerns led to a three-month waiver for agricultural haulers, meaning they do not have to comply with the ELD regulation until that time. Prior to that waiver expiring, another three-month waiver was granted, which is currently in place for anyone hauling an "agricultural commodity" through June 18, 2018.
The definition of "agricultural commodity" includes "any agricultural commodities, nonprocessed food, feed, fiber or livestock." The term "livestock" is defined as including "cattle, elk, reindeer, bison, horses, deer, sheep, goats, swine, poultry (including egg-producing poultry), fish used for food, and other animals designated by the secretary that are part of a foundation herd or offspring or are purchased as part of a normal operation." A copy of this waiver should be carried by haulers.
Additionally, in the omnibus spending bill passed by Congress and signed by President Trump in March, an additional exemption from enforcement through Sept. 30, 2018, was granted to all livestock and insect haulers. The purpose of this additional enforcement exemption was to allow time for further review of the regulations and allow additional guidance on how this will apply to the livestock industry.
Determining whether the ELD requirement applies to one's own operation can be complex. There are a number of steps a person must walk through in order to analyze the potential applicability of the ELD regulations.
First, the regulations only apply if a person is traveling "in commerce." Despite a broad definition of this in the regulations themselves – defining the term as being in "trade, travel or transportation," the FMCSA has taken a more narrow view of what constitutes commerce.
In guidance documents written for agricultural producers, FMCSA has explained one is not in commerce if he or she is traveling for a "nonbusiness-related" purpose.
Put another way, FMCSA says if a driver is "not engaged in underlying business related to the move," they are not traveling in commerce. One example given is: If the owner of a cattle ranch was hauling a horse somewhere to ride for pleasure only, that would not constitute travel in commerce.
Second, an ELD is required only if a person is operating a commercial motor vehicle in interstate commerce. This breaks down into three elements: The vehicle has a gross combined weight rating (GCWR), gross vehicle weight rating (GVWR), a gross vehicle weight or a gross combined weight of over 10,001 pounds; the person is traveling out-of-state; and the person is hauling property, which includes horses and livestock.
Those three elements may look concerning to cattle ranchers who haul bulls to the sale barn or transport yearlings from one pasture to another. However, there are a number of exceptions that excuse certain transporters who may meet those three requirements from being required to install an ELD.
Exceptions include:
1. Vehicles with a model year older than 2000 are not required to have an ELD.
2. Drivers who are not required to keep paper records of duty status for more than eight days within a 30-day period (and those whom are not required to keep records of duty status at all) are excused from the ELD requirement.
3. Drivers engaged in the "occasional transportation of property" are not required to have an ELD. To meet this definition, the transportation must not be done for compensation and cannot be in the furtherance of any commercial enterprise. FMCSA guidance has been confusing on what constitutes a "commercial enterprise" under this exception.
One guidance document indicated if a person were hauling to an event where prize money was declared as ordinary income for taxes, where the underlying expenses were deducted as business expenses from taxes or where corporate sponsorship was involved, it was a commercial enterprise. More recent guidance related specifically to horses indicates nonbusiness-related transportation, which includes traveling to horse shows or other events, is noncommercial.
4. Drivers of a "covered farm vehicle" do not need to have an ELD. A "covered farm vehicle" is one meeting all of the following requirements:
Registered in a state with a license plate or other designation issued by the state that allows law enforcement officials to identify it as a farm vehicle


Operated by the owner or operator of a farm or ranch, or an employee or family member of the farm owner


Used to transport agricultural commodities, livestock, machinery or supplies to or from a farm or ranch


Not used in for-hire motor carrier operations
This exception applies to anyone traveling within their own state regardless of weight or distance traveled. For persons traveling out of state, the exception applies nationwide if their GCWR or GVWR is less than 26,001 pounds. If the GCWR or GVWR is over 26,001 pounds, the exception applies only within 150 air miles of the ranch.
In conclusion, any livestock transporters, whether a semi-truck who hauls for a living or a livestock owner with a pickup and trailer, should understand the enforcement exemption is in place for livestock haulers through at least Sept. 30. The regulations could change between now and then or additional guidance may be given.
Thus, it is important that all haulers be aware of the new ELD regulations, keep an eye out for modifications between now and September, and take time to analyze whether they might apply to their operation when the livestock exemption expires.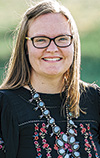 Tiffany Dowell Lashmet

Assistant Professor and Extension Specialist – Agricultural Law
Texas A&M AgriLife Extension Service
Before commenting on our articles, please note our Terms for Commenting.