President Donald Trump announced last week that he would be postponing the next round of duties on Chinese goods scheduled to go into effect March 1, thanks to a round of "productive" trade talks between U.S. and Chinese officials that has been taking place throughout the last month.
He also announced that he and Chinese President Xi Jinping would soon meet to seal the deal if progress continues with negotiations.
In a tweet dated Feb. 24, Trump said the trade negotiations covered several different issues including intellectual property protection, technology transfer, agriculture and currency.
According to a Reuters report, Chinese State Councilor Wang Yi told a forum in Beijing on Feb. 25 that the talks had made "substantive progress," providing positive expectations for the stability of bilateral ties and global economic development.
China's official Xinhua news agency said in a commentary that the goal of an agreement was getting "closer and closer," but also warned that negotiations would get more difficult as they approached the final stages.
"The emergence of new uncertainty cannot be ruled out, and the long-term nature, complexity and difficulty of China-U.S. trade frictions must be clearly recognized," Xinhua said.
Trump's decision to delay enacting tariffs went against the advice of nonpartisan think tank National Bureau of Asian Research (NBR) to stay firm on the tariffs and work with other allies like the EU, Japan and others to pressure China to implement lasting reforms.
"Keep up the pressure and resist demands to lift tariffs in return for anything less than significant, verifiable progress in rolling back China's aggressive and market-distorting trade, industrial and technology promotion policies. The U.S. should not settle for a deal that simply reduces the trade deficit but otherwise codifies the status quo ante," says the NBR report abstract.
So while the trade war is still temporarily on hold and negotiations are ongoing, the discussion is far from over. Any real change in Chinese policy and economy will take time to bring about, and current tensions over the mounting tariffs, which have put strain on both countries' economies, are not going to be recovered from very quickly.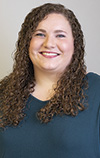 Carrie Veselka

Editor
Progressive Cattleman