Sens. Chuck Grassley (R-Iowa), Deb Fischer (R-Nebraska), Jon Tester (D-Montana) and Ron Wyden (D-Oregon) released on March 28 an updated version of the Cattle Price Discovery and Transparency Act, first introduced in November 2021.
The updated bill would require the secretary of agriculture to establish five to seven regions encompassing the entire continental U.S., and then establish minimum levels of fed cattle purchases made through approved pricing mechanisms including negotiated cash, negotiated grid, at a stockyard and through trading systems that multiple buyers and sellers regularly can make and accept bids. These pricing mechanisms will ensure robust price discovery and are transparent.
It would also establish a maximum penalty for covered packers of $90,000 for mandatory minimum violations. Covered packers are defined as those packers that during the immediately preceding five years have slaughtered 5% or more of the number of fed cattle nationally.
The bill also includes provisions to create a publicly available library of marketing contracts, mandating boxed beef reporting to ensure transparency, expediting the reporting of cattle carcass weights and requiring a packer to report the number of cattle scheduled to be delivered for slaughter each day for the next 14 days. The contract library would be permanently authorized and specify key details about the contents that must be included in the library – like the duration and other provisions in the contract that may impact price such as schedules, premiums, discounts and transportation arrangements.
As it stands, major cattle industry groups are divided on where they stand regarding the revised bill.
The U.S. Cattlemen's Association (USCA) supports the bill, citing a study compiled by Texas A&M's Agricultural and Food Policy Center which forecast that without significant cattle market reform legislation like the Cattle Price Discovery and Transparency Act, negotiated trade in Texas-Oklahoma-New Mexico is expected to fall to zero percent by 2026. "Zero percent negotiated trade is the end of the independent producer, and with it, a sovereign and secure food system," said USCA President Brooke Miller. "We cannot allow corporate interests to steer a sinking ship – we need to immediately restore marketplace fundamentals and implement guardrails to prevent the industry from capsizing."
The National Cattlemen's Beef Association (NCBA) has voiced outright opposition to the bill in its original and revised forms. In a statement to the Western Livestock Journal, Vice President of Government Affairs Ethan Lane said, "Despite overwhelming feedback in opposition to a cash mandate, this latest version of the Fischer/Grassley bill expands the concept to ensure that every single producer in the country selling fat cattle would be subject to a business-altering government edict."
R-CALF USA remains undecided, recommending Congress table the modified compromise bill pending the completion of its lawsuit and the DOJ investigation to avoid what would constitute congressional approval for the current proportion of cash versus non-cash purchases in the marketplace.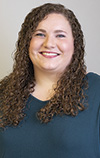 Carrie Veselka

Editor
Progressive Cattle