The role of beef in online grocery shopping
Online shopping is a practically endless, not to mention convenient, resource for merchandise such as clothes, books and electronics.
No muss, no fuss and, within three to five business days, your items show up on the doorstep. For consumers around the world, that convenience is also expanding to grocery shopping.
Online grocery shopping is already available in many Asian countries and is gaining traction in the U.S. Power players such as Amazon have already begun stepping in that direction with enterprises such as AmazonFresh, which offers grocery items, including perishable items like fresh beef, with one- to two-day delivery options.
Amazon's highly scrutinized $13.1 million acquisition of Whole Foods last year has only broadened the array of products now offered online, although AmazonFresh is still currently only available in select metropolitan areas across the U.S.
However, there is more to online grocery shopping than Amazon. Don Close, senior analyst for Rabobank, says in his study, "Food Fight! – Online and Brick & Mortar Battle for Business," Amazon has a 40 percent market share of all online shopping in the U.S., but many retailers, from major players such as Walmart to local and regional grocery stores, are now beginning to offer online grocery shopping and home delivery options.
"It's a convenience-driven factor and showing incredible growth opportunity," he says in a Rabobank podcast.
With such a future on the horizon, several changes will have to occur in order for traditional grocery stores to keep up with the changing market. "We will probably see fewer conventional grocery stores and probably see the ones that remain way more aggressive in transforming to meet that customer's needs and expectations," he says.
Beef producers will eventually need to make changes as well if they wish to keep up with consumer expectations.
"I think it's very narrow-minded to see this level of transition going on and the way consumers buy groceries and to sit there and think it's not going to have any lasting ramifications on the way we provide raw product or packaged goods to the grocery store," Close says. He says nowhere in the food market is the consumer demand for convenience more felt than in perishable products like fresh beef. "I think it can have a very dynamic impact on the red meat industry."
Ted Schroeder, director of the Center for Risk Management Education and Research at Kansas State University, says selling more beef online will require a consistent delivery of quality product.
"Since you're online, you don't have the physical handling of the product or the visual component, so now you're adding a dimension of trust that is going to have to come from labeling and other things beyond the visual," he says. "[Processors] are going to need to make sure they're putting a product on the online shelf that gets attention and has memory and has trust."
He says change at the processor and the producer level isn't going to happen all at once. "It's another incremental component where the producer has just a little bit more accountability than before," he says. "That's just the natural next step in adding more of that kind of expectation on the product the producer delivers to the processor."
Ranch-direct marketing
Todd Inglee owns Ralston Valley Beef in Arvada, Colorado, where he sells beef under a private label and manages his family's small stocker cattle and hay operation in the foothills west of Denver. Inglee started his beef business nine years ago and has marketed his beef online for eight years.
While his main customer base remains in Colorado, he ships his online orders all over the country. His online sales represent roughly 10 percent of his total business.
Inglee did not have it easy getting the online side of his business started. In the beginning, he made do with an online response form that still required him to confirm the order and work out payment and shipping options over the phone.
"The ability to track payments, collect payments and do orders cost way more money than I had to invest," he says. "It's not really efficient, time-wise, but that's all I could afford at the beginning." Inglee is in the process of integrating an e-commerce platform to his website, making it easier for both he and his customers to conduct business.
He has also had to change his marketing angle over time. When he started his business, "natural" beef was in high demand, and consumers were willing to pay for it, but since the larger food service distributors have found a way to provide "natural" product at a competitive price, his more effective selling point is "ranch-direct."
"People like that local idea, that seems to be more of a unique thing rather than 'natural' anymore," he says. "I've had to shift my marketing around and start talking a little more about local quality than just the 'natural' attributes."
Asian online grocery system
Inglee traveled to Japan and South Korea with the U.S. Meat Export Federation a year ago. While in South Korea, they visited Lotte Mart, an online grocery and dry goods retailer where online grocery orders were gathered and prepared for delivery.
Each order was packed into a plastic crate by machine. The crate would be routed to different places in the warehouse and loaded with items including fresh fish, beef and other meats and vegetables, scanned by barcode and dropped in by the machine.
The only time a person would get involved with that order is a few stations where workers would review the orders before routing the crates to different trucks to be sent off for delivery.
"In that one warehouse, they do 10,000 deliveries a day, and they have so much business they're looking for more land to build another building just like that," Inglee says.
"That really opened my eyes as far as an emerging society, a young society that's becoming more and more wealthy and has more disposable income they can spend on food. It really made me realize that is going to be the way things are done in the future, maybe even in our country. It's just becoming more and more convenient to purchase your grocery order online."
Opportunities for beef
Close advises beef producers to seize the moment. "[Now is] an ideal, opportune time for the beef industry specifically to use the momentum that has been gained over the last three to five years to set the pace of how they're transitioning to the industry," he says.
He says the online market offers a lot of opportunity for beef, especially in providing for niche markets. "It would be more segmentation than what the industry operates in today, but we can reach and meet fulfillment of such a range of niche clients that overall sales increase," he says.
"It means more specialization. It means probably a wider price spread of all weight classes of cattle than what we see today. It will probably mean a substantially more detailed and wider premium and discount scale for not only cattle with specific quality characteristics but also for cattle with various management practices. The price variation we see in the marketplace could be substantially wider than what it is today."
Inglee says the changing market is an opportunity for producers to prepare for the shift in consumer demand. "I really think this is a up-and-coming business model; whether we can do it offering one protein product or not, who knows? That may be a detractor, but I think there's an opportunity we can try to capture some of that market."
PHOTO 1: Todd Inglee of Ralston Valley Beef in Arvada, Colorado
PHOTO 2: Todd Inglee focuses on the local ranch-direct angle when marketing his beef.
PHOTO 3: Internet orders are boxed and ready to ship during the Christmas rush. Photos provided by Todd Inglee.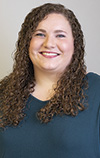 Carrie Veselka

Associate Editor
Progressive Cattleman
Before commenting on our articles, please note our Terms for Commenting.